Cashew and Ginger Balls
December 23, 2018
: 18
: 5 min
: 10 min
: 15 min
: Easy
These delicious Cashew and Ginger balls are super tasty! Natural ingredients and full of goodness. Makes a great snack, party food or even a breakfast on the run for baby led weaner's 6 month old+ Super soft on gums! *Cashews is a nut and may be a potential food allergy in some babies, especially if there is a family history of allergy. Early introduction of nut butters from 6 months onwards may reduce allergy development in the future (ref: ASCIA) . Please see a doctor if you have any questions or concerns about your baby.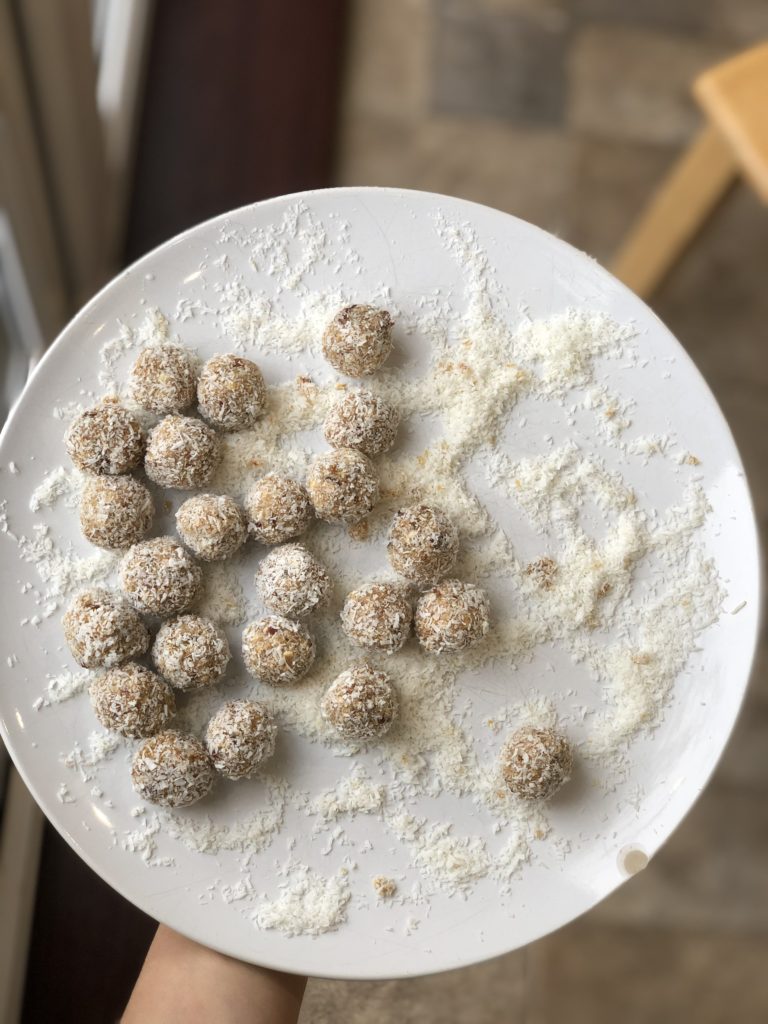 Ingredients
15 dates (prep: soak dates in hot water for 5 minutes then drain water out, and squash all the dates with a fork to make date paste)
3 heaps tablespoons of Cashew Butter
50 grams of quick oats or whole oats
A sprinkle of ginger ground
40 grams of shredded/desiccated coconut
Directions
Step 1

In a bowl mix the date paste, cashew butter and ginger ground. Then add oats and 20grams of coconut until you have formed one big dough ball.

Step 2

Prepare a big plate with the left over coconut, and then form little balls one at a time and roll into coconut.

Step 3

Keep stored in the fridge for up to 7 days OR freeze up to 3 months.