BLW Porridge Bites (5 Ingredients)
November 1, 2018
: 15
: 5 min
: 10 min
: 15 min
: Easy
These porridge bites are great for baby led weaners 6 months old + They are also great for toddlers and the rest of the family as a snack or breakfast on the run. It is pretty much a small porridge portion in a bite size biscuit shape. These are nice and soft - and no MESSY porridge to clean up! Easy to make, high in iron and great for little hands. My 6 month old baby Lewis and my daughter Ava (2 years old) loved these xx Note: if you would like to make this recipe egg-free, replace 1 egg with flax-egg (1 tbsp ground flax + 3 tbsp water. Blend until mixture is thick, creamy, egg like) it's been tried and tested.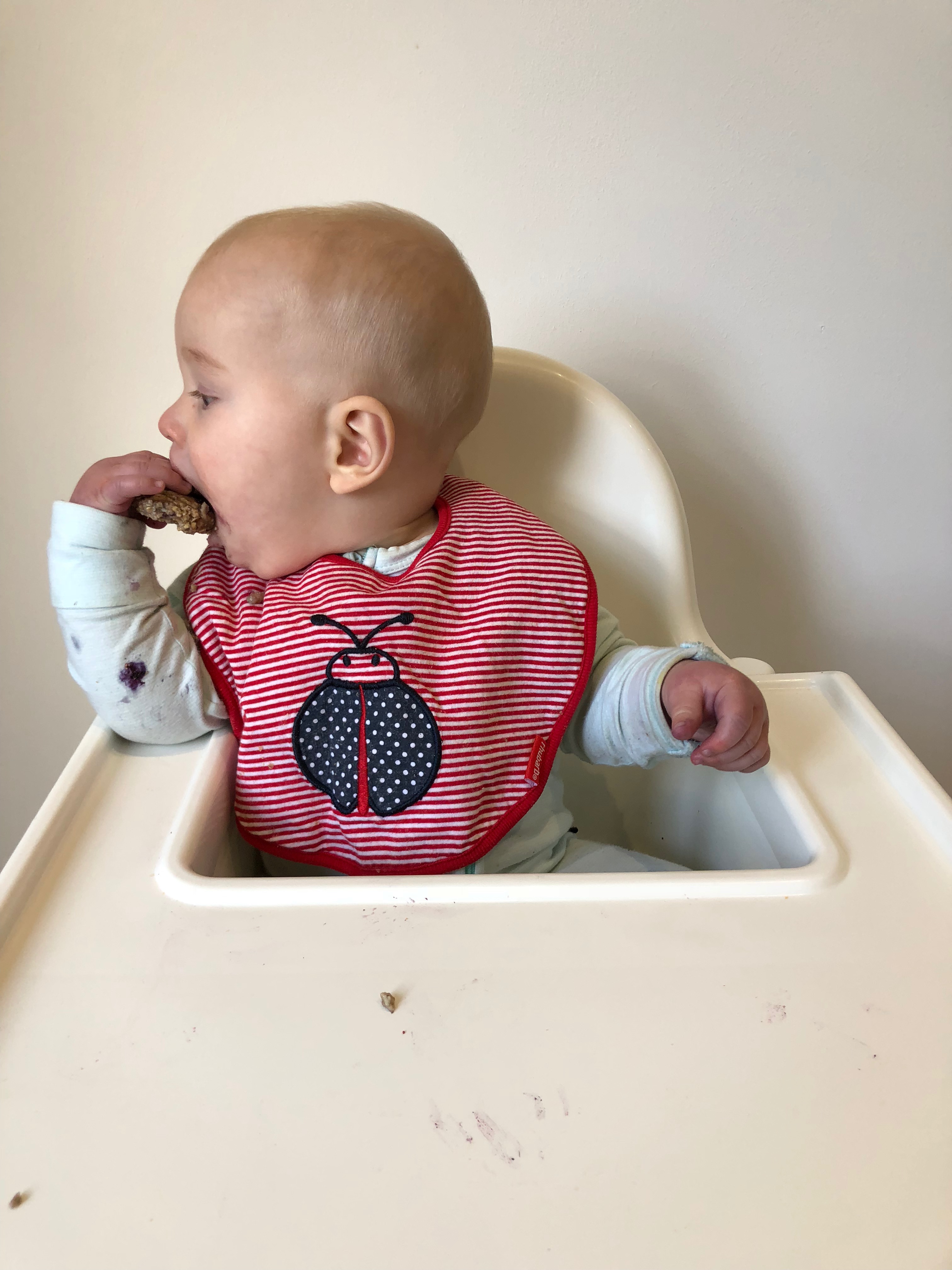 Ingredients
150g oats
1 egg
A big handful of blueberries
1 large banana OR 2 small bananas
A good sprinkle of cinnamon
* (optional) 1 tablespoon of chia seeds
Directions
Step 1

Pre-heat the oven to 180 DC. Line a tray with baking paper OR a silicone baking sheet (these are great!)

Step 2

Combine all ingredients in a bowl and gently squash the blueberries. Once combined, use a tablespoon and scoop out a spoonful of the mixture and place in your hands and form a ball approx 3cm wide.

Step 3

Place each ball on the baking tray and then lightly flatten with a wet fork (dip fork in water so the mix doesn't stick to the fork) until it's approx 2cm thick. Repeat with the rest of the mixture.

Step 4

Place in the oven for 10 minutes until slightly brown. Leave the bites to cool, then store in a airtight container and place into the fridge for up to 4 days. These bites freeze well! Up to 3 months!

Step 5

How to serve for a *6 months old + baby led weaner showing all readiness signs to start solids? serve the biscuit/bite whole like in the photo of Lewis. So baby can pick it up himself and put it in his own mouth. All control with the baby.