3-Ingredient Apricot Snow Logs
December 10, 2017
: 15-20 Logs
: 5 min
: 2 hr
: 2 hr 3 min
: Easy
The Snow logs OR roll them into balls, are great for little hands, easy to hold, suitable for 6mo+ baby led weaners and for the rest of the family! These make great healthy snacks on the run, party foods or for a dessert for the kids. 3-ingredients only and take less than 10min to make. Enjoy!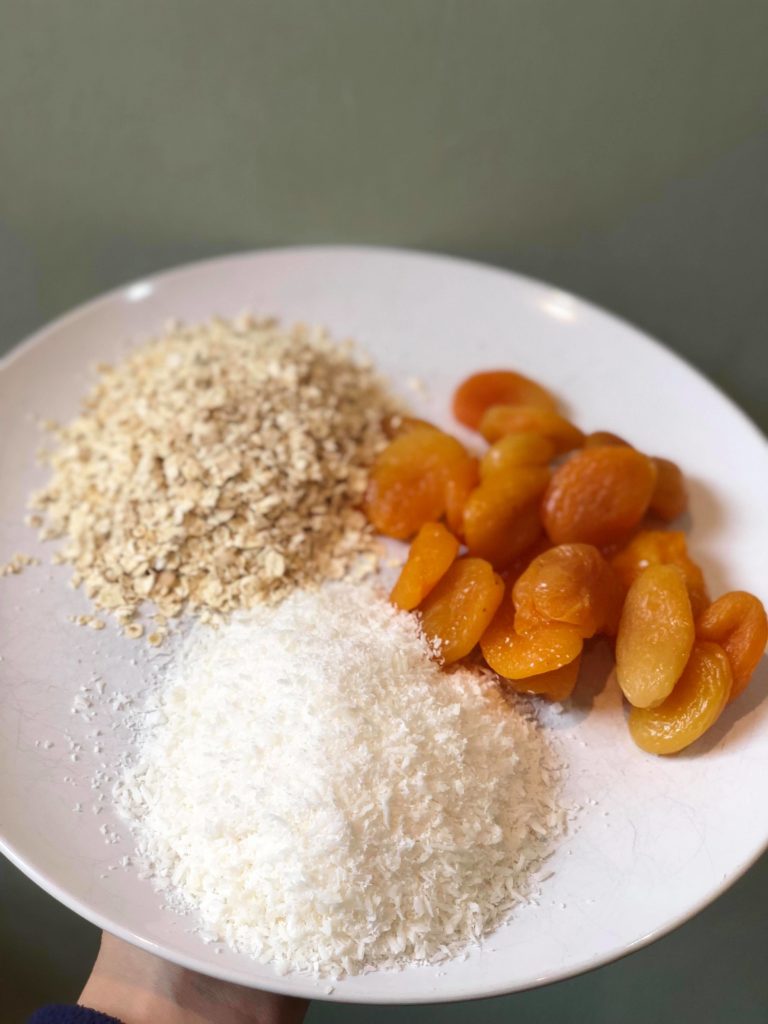 Ingredients
1 cup of soft dried Apricots
1 cup of desiccated coconut (1/2 cup of coconut to use in the mixture, and the other 1/2 cup of coconut used to roll the logs in at the end)
1/2 cup of oats (or alternatively can use quinoa flakes)
1x tbsp water
Directions
Step 1

Prep: on a large plate, pour 1/2 cup of desiccated coconut onto it – ready for the rolling at the end.

Step 2

Using a blender or mixer, pour in all the ingredients (inc the water) and blend til ingredients are combined (my ninjabullet took less than 15sec to combine all these ingredients)

Step 3

Remove combined ingredients, roll into one big ball, now it is time to make your logs (even easier roll them into little snack size balls). Using the prepared plate with coconut, pull off small chunks of the mixture and roll individual logs out (or balls) onto the coconut.

Step 4

Once finished rolling out logs (or balls), place the plate with them all on it into the fridge for 2hours to set. They are now ready to eat! Store in a airtight container in the fridge or freezer for snacks throughout the week. Enjoy!